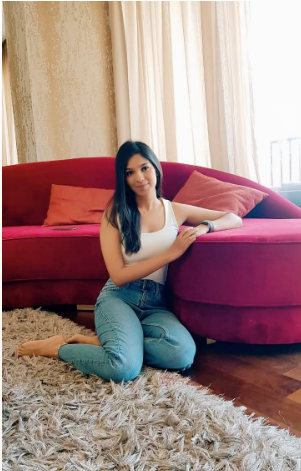 The Designer
Chokhi Chorri is the brainchild of Ankita Agarwal. A graduate from NIFT Bengaluru, she holds an experience of over 5 years in the fashion industry as a designer, and has learnt various techniques and crafts which she instills beautifully in her designs.
Envisioning a pret-wear label that believes in responsible fashion, she launched herself on a mission to leave a last impression in this world through her simple, comfortable and easy-to-wear designs.
Coming from a small town she understands the importance of individuality and recognition. She believes in constantly challenging the stereotypical fashion norms and creating a powerful statement of her own. Her revolutionary styling and colour palette has breathed in a new fashion language into the youth of today.
About the Label
Edgy but Classic. Historically Modern. Subtle yet SIGNIFICANT.
The word Chokhi Chorri is derived from the Marwari language and can be loosely translated into the phrase "Beautiful Woman".
The brand is embedded in the ideologies of responsible, hand-crafted fashion, and strives towards garnering audience attention towards appreciating the sensitive sensibility that goes into creating environmental-friendly clothing.
We believe in sustainably creating and ethically curating our garments.
The underlying concept is to recollect historical elements and put them into the fresh, modern-day perspective with simplicity. The silhouettes are contemporary yet comfortable, with embroidered nuances that lend the designs an elegant, noticeable poise. The hue palette of the brand is earthy, the cuts being simple yet timeless, giving every person an experience to feel beautiful and confident.
Fabric
Being a part of textile industry in India – which is one the dominant catalyst in fostering Indian fashion the way we see it today, and yet has caused tremendous depreciation to our environment – we, as a brand from the very start have tried to be sustainable and eco- friendly in all our processes.
Thus, we essentially source and incorporate handmade and handwoven fabrics such as organic and malai cottons, chanderis, silks, kota and voile, among others. Dyed with natural colours, the fabrics undergo certain processes to maintain its quality and strength.